MOCM Artists 2023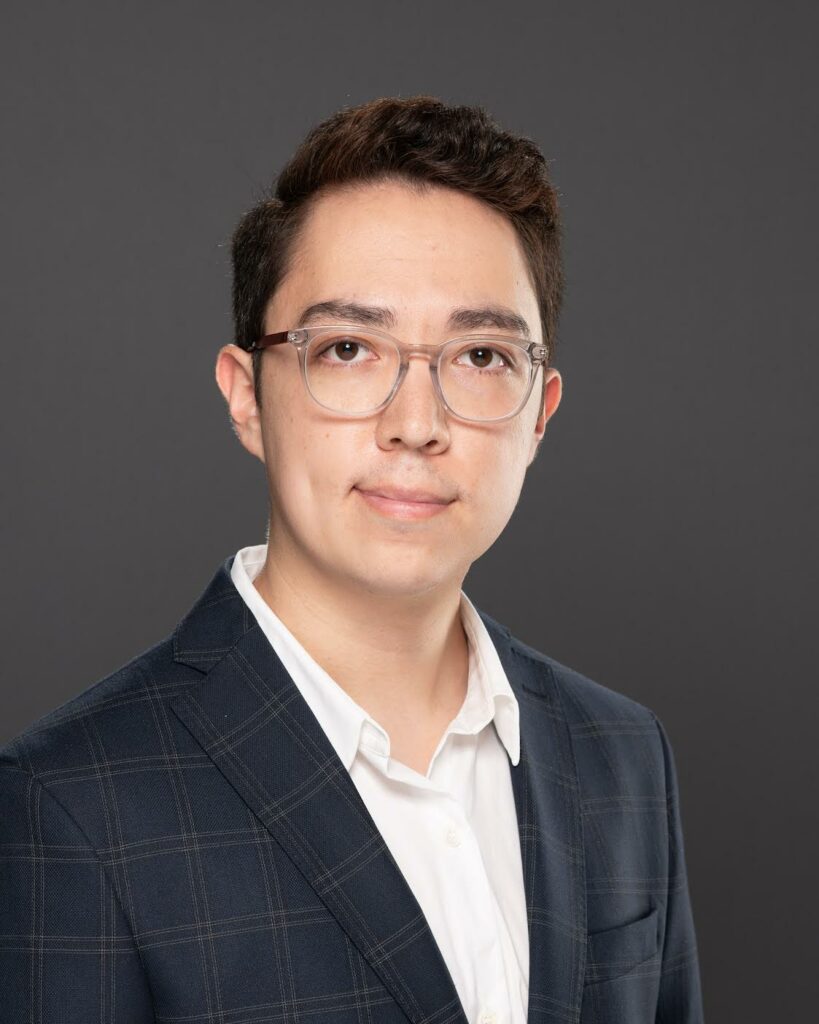 Alejandro Valdepeñas, viola
Originally from Toronto, Alejandro Valdepeñas enjoys a multi-faceted career as a violinist and violist. He joined the St. Louis Symphony Orchestra as Associate Principal Viola at the start of the 2022/2023 season.
Valdepeñas made his solo debut on violin at the age of 9 with the Toronto Symphony Orchestra and Sarah Chang. Recent engagements include performances and recordings with the Amici Chamber Ensemble and the Toronto Symphony Orchestra Chamber Soloists. He has spent
multiple summers as a violinist with the Santa Fe Opera and has also performed with the Calgary Philharmonic Orchestra.
In the summers, Valdepeñas has performed at the Aspen Music Festival and School and Norfolk Chamber Music Festival at Yale. His future summer engagements include performances at Santa Fe Chamber Music Festival.
Valdepeñas received his Bachelor of Music degree from the New England Conservatory studying with Paul Biss, and his Master of Music degree from Rice University studying with Paul Kantor.
Andrea Jarrett, violin
Named a 2009 Presidential Scholar in the Arts by the U.S. Department of Education, violinist Andrea Jarrett received her Master of Music Degree from the Shepherd School of Music at Rice University in May 2015. While obtaining her degree, Jarrett was a student of Kathleen Winkler and served as concertmaster of both the chamber and symphony orchestras. She received her Bachelor of Music Degree from the Juilliard School in 2013, where she studied with David Chan. Jarrett joined the second violin section of the St. Louis Symphony Orchestra in September 2015.
Prior to her appointment with the SLSO, Jarrett participated in the 2013 New York String Orchestra Seminar under the direction of Jaime Laredo. While attending Juilliard, Andrea gave the world premiere of composer Neil Rolnick's concerto for violin and electronics in November 2012, Gardening at Gropius House. In the same year, Jarrett served as concertmaster of the Juilliard Chamber Orchestra. Another highlight during her undergraduate years was her performance of the Mendelssohn Octet in the Chamber Music Society of Lincoln Center's Meet the Music! Concert Series. Jarrett was a member of the first YouTube Symphony Orchestra in 2009, with concerts in Carnegie Hall under the baton of Michael Tilson Thomas. A native midwesterner, Jarrett has performed as a soloist with the Dearborn, Birmingham-Bloomfield, Toledo, and Ann Arbor symphony orchestras.
During her high school years, Jarrett was a member of the Music Institute of Chicago's Academy program, where she studied with Almita and Roland Vamos. Jarrett received the Silver Award in Music/Violin from the National Foundation for Advancement in the Arts in January of 2009. Also an active chamber musician, Jarrett was a member of Quartet Polaris, Gold Medal Winners of the 2008 Fischoff National Chamber Music Competition, Junior Division. She performed with Quartet Polaris on NPR's From the Top. The quartet also performed in The Kennedy Center and Carnegie Weill Hall as part of an East Coast tour through the Music Institute of Chicago.
Jarrett's summer studies have brought her to many corners of the world. She attended the Taos School of Music in 2013, where she worked closely with the Borromeo and Brentano String Quartets to perform Beethoven's entire quartet cycle. In 2012, Jarrett traveled to Japan to attend the Pacific Music Festival, where she served as concertmaster under Fabio Luisi. Other festivals attended include Music Academy of the West, Spoleto Festival, Astona International Academy (Switzerland), Heifetz International Music Institute, and Interlochen Arts Camp. Since beginning her position in the SLSO, Andrea has served as Concertmaster of the Lakes Area Music Festival and has performed several seasons with the Sun Valley Summer Symphony.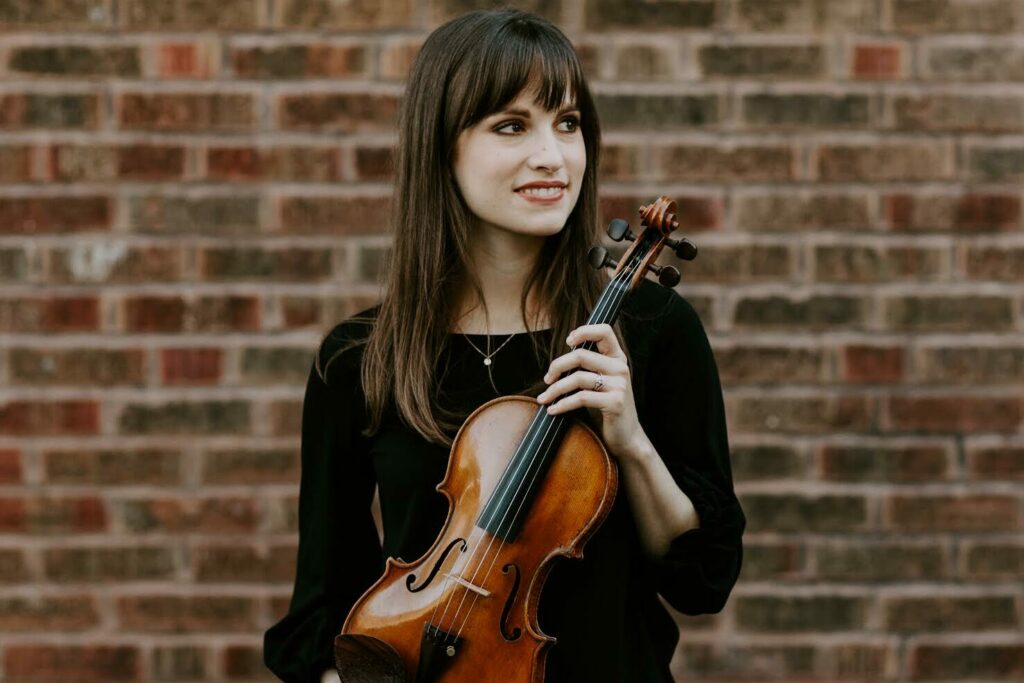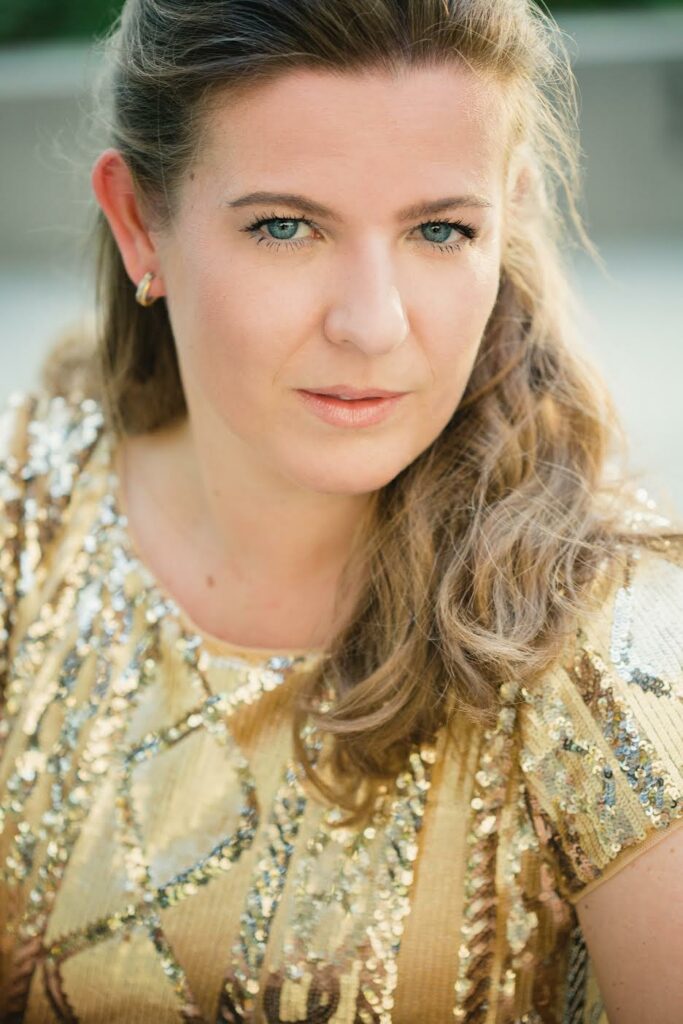 Benedetta Orsi, mezzo soprano
Italian mezzo soprano Benedetta Orsi, now resident in the United States, has been praised by Teresa Berganza as "perfect voice for belcanto". In February 2022 Benedetta received the Paul Harris Fellow Award in Rome, Italy, as one of the 14 most influential Italian excellences, and only woman, to spread the Italian culture and art abroad. Recently, she was selected by Florida Grand Opera to translate into Spanish the Italian comic opera Il Matrimonio Segreto by Domenico Cimarosa, for their Miami premier. 
Mrs. Orsi is one of only a few contemporary mezzo sopranos to have performed all three of Donizetti's Tudor Operas: Jane Seymour in Anna Bolena, Elisabetta in Maria Stuarda and Sara in Roberto Devereux with Royal Opera Theater in Manchester, UK. Recent performances also include Adalgisa in Norma with Winter Opera St. Louis, the title role of Carmen with Winter Opera St. Louis, Amore Opera in New York, Mamma Lucia in Cavalleria Rusticana with the New Jersey Festival Orchestra, Ulrica in Un Ballo in Maschera with the Miami Lyric Opera and Maddalena in Rigoletto with Amore Opera. 
Benedetta's performance credits include roles in Verdi Rigoletto, Falstaff, Trovatore, Bellini Norma and La Sonnambula, Rossini L'Italiana in Algeri and Il Turco in Italia and Massenet Werther. Along with concert appearances at Carnegie Hall in NYC and throughout Italy, Austria, England, United States and Spain, she has performed with the Arianna String Quartet, St. Louis Philharmonic Orchestra, Gateway Festival Orchestra, New Jersey Festival Orchestra, Boulder Symphony Orchestra, Washington University Symphony Orchestra, Modena Jupiter Orchestra and Orchestra Filarmonica Emiliana.
As a recording artist her first self-produced album, Christmas Around the World, won the double Silver Medal as Best Album and Best Female Vocalist at the Global Music Awards in Los Angeles. Her latest one, La Voix de l'amour, released in December 2019 for the International label Limen Music, won the Gold Medal as Best album. She is currently working on her third album, a collection of Italian arias and art songs for the Swiss recording label BAM International. 
Future engagements: INcanto tour in Italy, France and USA, and several Lyric Galas in the Dominican Republic and USA.
Bjorn Ranheim, cellist
Cellist Bjorn Ranheim was appointed to the St. Louis Symphony Orchestra in 2005 and is a Sun Valley Music Festival member in Idaho. He served as principal cellist with the Colorado Music Festival from 2006–2015 and has performed and toured with the orchestras of Cleveland, Atlanta, Detroit, and Baltimore.
Ranheim has been featured as a soloist on multiple occasions with the SLSO, New World Symphony, and Colorado Music Festival, as well as with the Monteux Festival Orchestra, St. Louis Philharmonic, Metropolitan Orchestra of St. Louis, Columbia Civic Orchestra, National Repertory Orchestra, and the Washington University Symphony Orchestra.
Ranheim has toured extensively in the United States, Europe, and Central America, actively performing in chamber music, with performances at Carnegie Hall, Boston's Gardner Museum, Teatro Nacional de Costa Rica, and the Guggenheim Museum in Bilbao, Spain. He has participated in the Isaac Stern Chamber Music Seminar, Costa Rica International Chamber Music Festival, Amelia Island Chamber Music Festival, Jackson Hole Chamber Music Festival, and Missouri Chamber Music Festival.
Ranheim is highly visible throughout the St. Louis region, presenting recitals, educational programs, and chamber music performances. In January 2020, he was featured alongside St. Louis Symphony Orchestra Artist-in-Residence, pianist Jean-Yves Thibaudet in Shostakovich's Piano Trio No. 2 as part of Washington University's Great Artist Series. He is a frequent recital partner of famed soprano Christine Brewer and is a core member of the Chamber Music Society of St. Louis. He was the cellist with Washington University's Eliot Piano Trio with St. Louis Symphony concertmaster David Halen and the late pianist Seth Carlin. Ranheim's recording of J.S. Bach's Suite No. 3 for Unaccompanied Cello was released on AAM Recordings in 2013.
He lives in the historic Shaw neighborhood of St. Louis with his wife, Dorie, their beautiful daughters, Inga and Frey, and their Hungarian Vizsla, Ginger.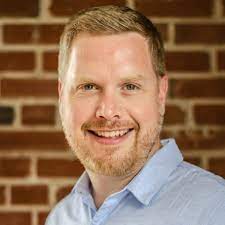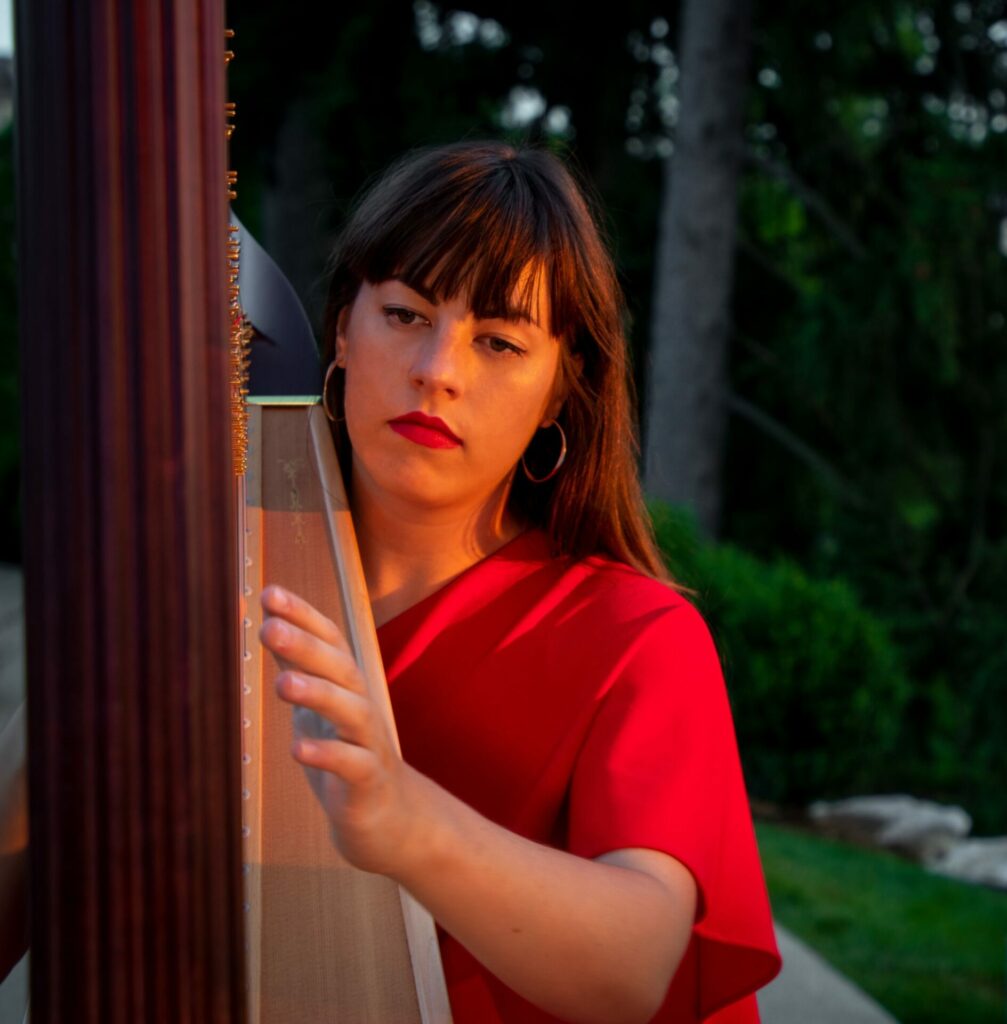 Caroline Robinson, harp
Caroline has been sharing her passion and love for the harp since the start of her training in 2012. The unique sound and artistry has allowed her to actively perform for a variety of events and venues.
Caroline has built a strong classical background, base for her technique, and knowledge of repertoire for the harp. She was a student of Megan Stout, co-principal harpist of the St. Louis Symphony Orchestra. She is a graduate of the Jacobs School of Music at Indiana University with a Bachelor's degree in Harp Performance where she studied under the direction of Elżbieta Szmyt, Chairperson of the harp department. She is currently pursuing her Graduate degree at the University of Oklahoma under the direction of Gaye LeBlanc, principal harpist of the Oklahoma City Philharmonic.
Caroline is an active freelance harpist playing with orchestras, chamber ensembles, jazz bands, private events, and recording studios. She has played professionally as the principal harpist for Opera Edwardsville, Union Avenue Opera St. Louis, University of Oklahoma Orchestras, Norman Philharmonic, Tulsa Symphony, and the Oklahoma City Philharmonic.
Caroline is currently finishing her first year as a Graduate student at The University of Oklahoma and looks forward to coming back to St. Louis to play harp in the city and visit family.
Catherine French, violinist
Canadian violinist Catherine French, a member of the Boston Symphony Orchestra since 1994, has established herself as a versatile and accomplished soloist and chamber musician in addition to her distinguished orchestral career. Ms. French garnered the grand prize at the Canadian Music Competition, the CBC Radio Competition, and the National Competitive Festival of Music, Canada's three major music competitions. She has performed as a soloist with many leading Canadian orchestras and given recitals throughout North America and Argentina. Ms. French was featured with the Juilliard Orchestra and James de Preist, the Boston Pops and John Williams, and at Carnegie Hall in her debut with David Gilbert.
Lauded for her "superbly lyric" playing and her "amazing level of artistry" by Strad Magazine, Ms. French is a dedicated Calyx Piano Trio and Collage New Music member. Her avid interest in chamber music has led to performances at the Marlboro, Banff, Portland, Carolina, and Missouri chamber music festivals, quartet tours of Germany and China, and annual concerts as part of the Prelude series at Tanglewood and the Curtisville Consortium. Ms. French has recorded for Albany Records and is featured in Donald Sur's Berceuse for Violin and Piano with pianist Christopher Oldfather.
Catherine French began Suzuki violin at age four, then continued her studies under the esteemed Canadian pedagogue Dr. Lise Elson. Ms. French graduated from Indiana University with a Bachelor of Music degree and a Performer's Certificate, then earned a Master's degree from the Juilliard School. Her teachers were Miriam Fried, Felix Galimir, and Joel Smirnoff.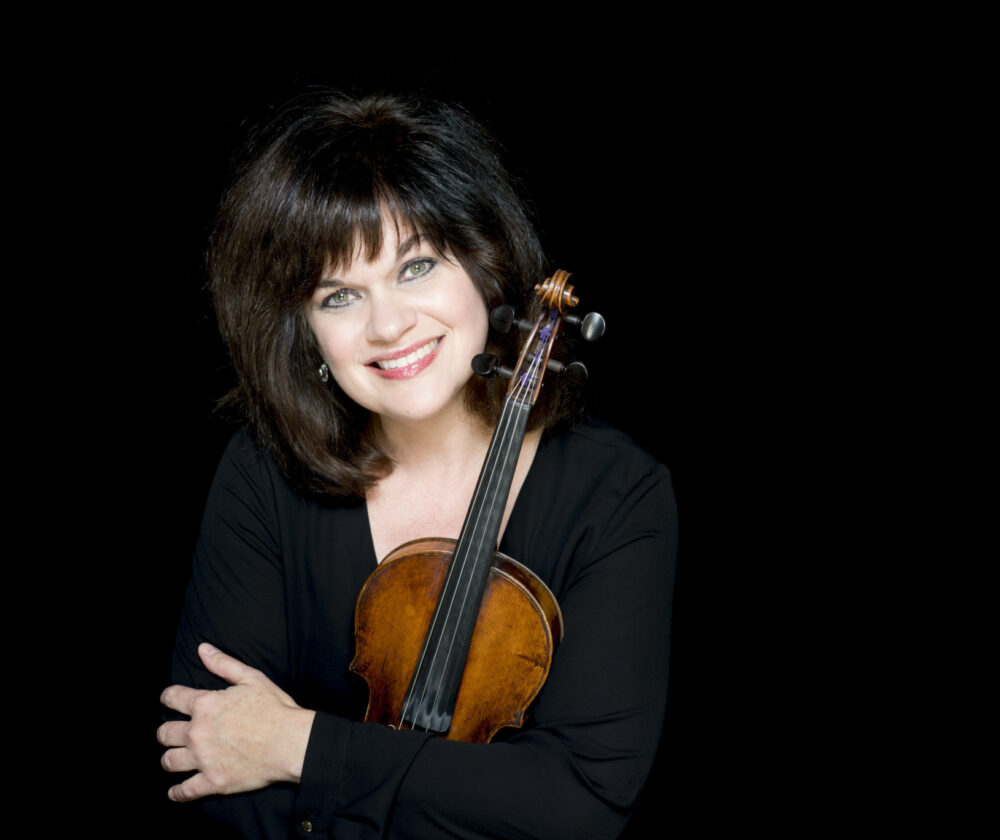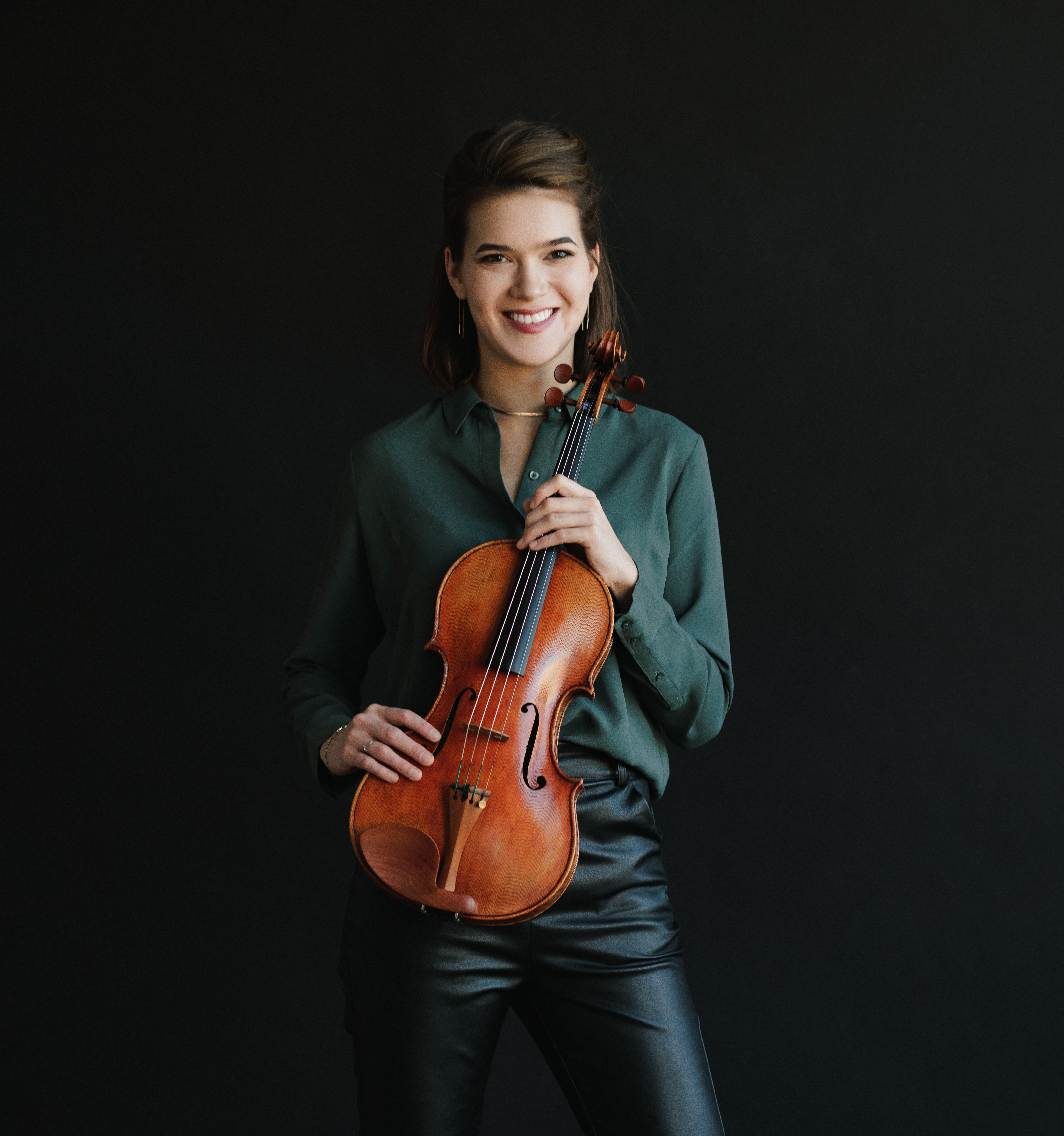 Chloé Thominet, violist/teacher
French born violist Chloé Thominet has performed as soloist, chamber musician and
orchestral player across the United States in major halls such as Alice Tully Hall, Carnegie Hall,
and Symphony Center of Chicago, as well as in her native France. She has collaborated with
renowned artists such as violists Victoria Chiang and Jeffrey Irvine, pianist Robert McDonald,
and violinist Itzhak Perlman, Robert Walters. Her interest in new music and desire to explore
new repertoire has led her to work with composers Sato Matsui, and Nokuthula Ngwenyama.
Some recent performance highlights include the recording of Tyshawn Sorrey' "Sentimental
Shard" as part of the Civic Orchestra of Chicago's series released on CSO TV and the premiere
of "Stardust" for English Horn and string quartet by Augusta Read Thomas in collaboration with
Nexus Chamber Music.
As an orchestral player, she has appeared with prestigious ensembles such as the Chicago
Symphony Orchestra, the Pittsburgh Symphony Orchestra, the Lyric Opera Orchestra, and the
Naples Philharmonic, and was the co-principal of the Chamber Orchestra of New York for
several seasons. She currently holds a temporary position with the Saint Louis Symphony
Orchestra.
She attended the Young Artist Program at the Cleveland Institute of Music where she
subsequently earned a Bachelor of Music degree under the tutelage of Jeffrey Irvine. She went
on to complete her Master of Music degree studying with Heidi Castleman and Misha Amory at
The Juilliard School as a recipient of a Kovner Fellowship. She holds a doctoral degree from the
Bienen School of Music at Northwestern University, where she studied with Helen Callus.
Chloé's instrument was provided by a scholarship grant from the Virtu Foundation.