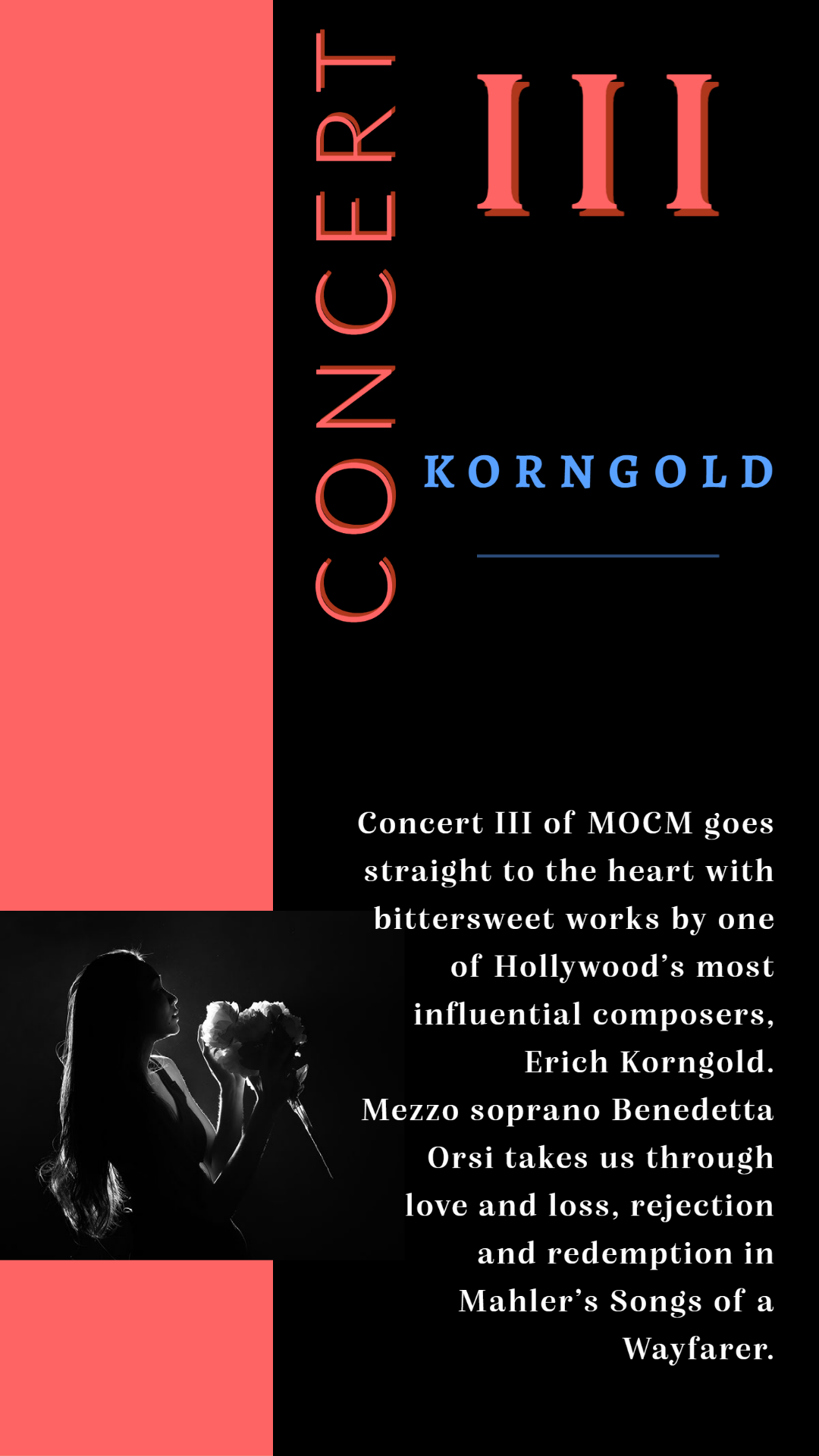 Benedetta Orsi, mezzo soprano
Hugh Hinton, piano
---
** intermission **
Piano Quintet in E major, Op. 15
I. Moderate timing, with a lively, blooming expression
II. Adagio, with the greatest ease, always extremely committed and expressive
III. Final. Measured, almost emotional
Andrea Jarrett, Kyle Lombard,violins
Chloé Thominet, viola
Bjӧrn Ranheim, cello
Hugh Hinton, piano
---

Erich Korngold (1897-1957) was born in Austria and was a renowned child prodigy as a pianist and composer. He became well known in Vienna at age 11 when his ballet, The Snowman, caused a sensation. At the age of 12 he performed his work Gold for Gustav Mahler who declared him " a musical genius" and advised his study. His second piano sonata (written when he was 13 years old) was performed extensively throughout Europe by Artur Schnabel. But Korngold is best known for his highly acclaimed film scores and his inspiring elevation of the film score genre. Gluckwünsch is the setting of a poem by Richard Dehmel (whose work inspired Arnold Schoenberg's sextet 'Verklarte Nacht'). In Korngold's setting, it is a gentle, intimate and melancholy goodbye to a love once shared between two people.
Mahler wrote his song cycle Lieder eines fahrenden Gesellen on his own texts in 1884-1885. The four songs in the cycle deal with the feelings of loss and torment Mahler experienced as a result of his failed relationship with soprano Johanna Richter. There is not a clear history of when these pieces were first performed but it is known Mahler revised and orchestrated them in the 1890's. The first orchestral performance was in 1896 and a strong connection exists compositionally between this work and Mahler's 1st Symphony.  
The first song, "When my love has her wedding day", is bittersweet and expresses the grief of losing love to another. In the next song, "I went this Morning over the Field", the Wayfarer finds joy and happiness in a natural setting but it is fleeting. The distraction of natural surroundings wanes and the pain of loss is present again.  "I Have a Gleaming Knife" draws a comparison between a broken heart and searing physical pain. To the Wayfarer,  both are equally agonizing. The last song of the cycle, "The Two Blue Eyes of My Beloved" offers some resolution or 'destination' for the Wayfarer. In many ways it finds peace in the realization that, though the loss has been torturous, the influence of this love upon the Wayfarer has created greater understanding of life and environment. Love is not wasted and 'Everything: love and grief, and world, and dream!' is resilient.
Compositionally, Mahler uses progressive tonality – each song concludes in a different key than it starts in.  This unusual harmonic "motion" of the work reinforces the emotional journey forward of the Wayfarer.
In many ways, a complete and successful reimagining of what a piano quintet can do, a worthy member of the canon of great quintets. Essentially, three miniature tone poems where Korngold's orchestral and narrative gifts bring the breadth and depth of the late Romantics (Wagner, Strauss, Mahler, Zemlinsky) into the realm they scarcely broached: intimate chamber music. But Korngold takes it all further into his own idiosyncratic and magical sound world. It is easy, with the benefit of hindsight, to say that this music is utterly "cinematic", yet the quintet dates from Korngold's "first period" before all that: a young Viennese composer who had just premiered his most famous opera and was on the brink of international fame and success. The quintet is masterful and virtuosic and demands the most from the performing ensemble: it takes world-class players to successfully realize Korngold's musical miracle. As might be expected, it can place similar demands on listeners. Delightful from the first hearing, it continues to deepen the more the listener really hears: it rewards repeated listenings.
© Kai Christiansen Used by permission. All rights reserved.
Korngold / Gluckwünsch – Op. 38, No. 1 (1947)
Ich wünsche dir Glück
German source
Richard Dehmel
Ich wünsche dir Glück.
Ich bring dir die Sonne in meinem Blick.
Ich fühle dein Herz in meiner Brust;
es wünscht dir mehr als eitel Lust.
Es fühlt und wünscht: die Sonne scheint,
auch wenn dein Blick zu brechen meint.
Es wünscht dir Blicke so sehnsuchtslos,
als trügest du die Welt im Schoß.
Es wünscht dir Blicke so voll Begehren,
als sei die Erde neu zu gebären.
Es wünscht dir Blicke voll der Kraft,
die aus Winter sich Frühling schafft.
Und täglich leuchte durch dein Haus
aller Liebe Blumenstrauß!
Congratulation
English translation ©
Richard Stokes
I wish you happiness.
I bring you the sun in my gaze.
I feel your heart beat in my breast;
it wishes you more than mere pleasure.
It feels and hopes; the sun shines,
even when your eyes think to close in death.
It wishes your eyes to be as free of yearning,
as if you carried the world in your womb.
It wishes your eyes to be as full of desire,
as if the earth were to be born again.
It wishes your eyes to be full of the strength
that fashions spring from winter.
And may your home be daily lit
by the gleaming bouquet of love!
Translation © Richard Stokes, author of The Book of Lieder (Faber, 2005)
Mahler / Lieder eines fahrenden Gesellen
Wenn mein Schatz Hochzeit macht
German source
Richard Dehmel
Wenn mein Schatz Hochzeit macht,
Fröhliche Hochzeit macht,
Hab' ich meinen traurigen Tag!
Geh' ich in mein Kämmerlein,
Dunkles Kämmerlein!
Weine! wein'! Um meinen Schatz,
Um meinen lieben Schatz!
Blümlein blau! Blümlein blau!
Verdorre nicht! Verdorre nicht!
Vöglein süß! Vöglein süß!
Du singst auf grüner Heide!
"Ach, wie ist die Welt so schön!
Ziküth! Ziküth!"
Singet nicht! Blühet nicht!
Lenz ist ja vorbei!
Alles Singen ist nun aus!
Des Abends, wenn ich schlafen geh',
Denk' ich an mein Leid!
An mein Leide!
When my love has her wedding-day
English translation ©
Richard Stokes
When my love has her wedding-day,
Her joyous wedding-day,
I have my day of mourning!
I go into my little room,
My dark little room!
I weep, weep! For my love,
My dearest love!
Blue little flower! Blue little flower!
Do not wither, do not wither!
Sweet little bird! Sweet little bird!
Singing on the green heath!
'Ah, how fair the world is!
Jug-jug! Jug-jug!'
Do not sing! Do not bloom!
For spring is over!
All singing now is done!
At night, when I go to rest,
I think of my sorrow!
My sorrow!
Translations by Richard Stokes, author of The Book of Lieder (Faber, 2005)
Ging heut' morgen über's Feld
German source
Richard Dehmel
Ging heut' morgen über's Feld,
Tau noch auf den Gräsern hing;
Sprach zu mir der lust'ge Fink:
"Ei du! Gelt?
Guten Morgen! Ei, Gelt? Du!
Wird's nicht eine schöne Welt?
Zink! Zink! Schön und flink!
Wie mir doch die Welt gefällt!"
Auch die Glockenblum' am Feld
Hat mir lustig, guter Ding',
Mit den Glöckchen, klinge, kling,
Ihren Morgengruß geschellt:
"Wird's nicht eine schöne Welt?
Kling! Kling! Schönes Ding!
Wie mir doch die Welt gefällt!
Und da fing im Sonnenschein
Gleich die Welt zu funkeln an;
Alles, alles, Ton und Farbe gewann!
Im Sonnenschein!
Blum' und Vogel, groß und klein!
"Guten Tag! Guten Tag!
Ist's nicht eine schöne Welt?
Ei, du! Gelt? Schöne Welt!"
Nun fängt auch mein Glück wohl an?
Nein! Nein! Das ich mein',
Mir nimmer, nimmer blühen kann!
I walked across the fields this morning
English translation ©
Richard Stokes
I walked across the fields this morning,
Dew still hung on the grass,
The merry finch said to me:
'You there, hey –
Good morning! Hey, you there!
Isn't it a lovely world?
Tweet! Tweet! Bright and sweet!
O how I love the world!'
And the harebell at the field's edge,
Merrily and in good spirits,
Ding-ding with its tiny bell
Rang out its morning greeting:
'Isn't it a lovely world?
Ding-ding! Beautiful thing!
O how I love the world!'
And then in the gleaming sun
The world at once began to sparkle;
All things gained in tone and colour!
In the sunshine!
Flower and bird, great and small.
'Good day! Good day!
Isn't it a lovely world?
Hey, you there?! A lovely world!'
Will my happiness now begin?
No! No! The happiness I mean
Can never bloom for me!
Translations by Richard Stokes, author of The Book of Lieder (Faber, 2005)
Ich hab' ein glühend Messer
German source
Richard Dehmel
Ich hab' ein glühend Messer,
Ein Messer in meiner Brust,
O weh! O weh!
Das schneid't so tief
In jede Freud' und jede Lust,
So tief! so tief!
Es schneid't so weh und tief!
Ach, was ist das für ein böser Gast!
Nimmer hält er Ruh',
Nimmer hält er Rast!
Nicht bei Tag,
Nicht bei Nacht, wenn ich schlief!
O weh! O weh! O weh!
Wenn ich in dem Himmel seh',
Seh' ich zwei blaue Augen steh'n!
O weh! O weh!
Wenn ich im gelben Felde geh',
Seh' ich von fern das blonde Haar
Im Winde wehn! O weh! O weh!
Wenn ich aus dem Traum auffahr'
Und höre klingen ihr silbern Lachen,
O weh! O weh!
Ich wollt', ich läg' auf der schwarzen Bahr',
Könnt' nimmer die Augen aufmachen!
I've a gleaming knife
English translation ©
Richard Stokes
I've a gleaming knife,
A knife in my breast,
Alas! Alas!
It cuts so deep
Into every joy and every bliss,
So deep, so deep!
It cuts so sharp and deep!
Ah, what a cruel guest it is!
Never at peace,
Never at rest!
Neither by day
Nor by night, when I'd sleep!
Alas! Alas! Alas!
When I look into the sky,
I see two blue eyes!
Alas! Alas!
When I walk in the yellow field,
I see from afar her golden hair
Blowing in the wind! Alas! Alas!
When I wake with a jolt from my dream
And hear her silvery laugh,
Alas! Alas!
I wish I were lying on the black bier,
And might never open my eyes again!
Translations by Richard Stokes, author of The Book of Lieder (Faber, 2005)
Die zwei blauen Augen von meinem Schatz
German source
Richard Dehmel
Die zwei blauen Augen von meinem Schatz,
Die haben mich in die weite Welt geschickt.
Da mußt' ich Abschied nehmen
Vom allerliebsten Platz!
O Augen blau, warum habt ihr mich angeblickt?
Nun hab' ich ewig Leid und Grämen!
Ich bin ausgegangen in stiller Nacht,
Wohl über die dunkle Heide.
Hat mir niemand Ade gesagt, Ade!
Mein Gesell' war Lieb' und Leide!
Auf der Straße stand ein Lindenbaum,
Da hab' ich zum ersten Mal im Schlaf geruht!
Unter dem Lindenbaum,
Der hat seine Blüten über mich geschneit,
Da wußt' ich nicht, wie das Leben tut,
War alles, alles wieder gut!
Alles! Alles!
Lieb und Leid, und Welt und Traum!
The two blue eyes of my love
English translation ©
Richard Stokes
The two blue eyes of my love
Have sent me into the wide world.
I had to bid farewell
To the place I loved most!
O blue eyes, why did you look on me?
Grief and sorrow shall now be mine forever!
I set out in the still night,
Across the dark heath.
No one bade me farewell, farewell!
My companions were love and sorrow!
A lime tree stood by the roadside,
Where I first found peace in sleep!
Under the lime tree
Which snowed its blossom on me,
I was not aware of how life hurts,
And all, all was well once more!
All! All!
Love and sorrow, and world and dream!
Translations by Richard Stokes, author of The Book of Lieder (Faber, 2005)
---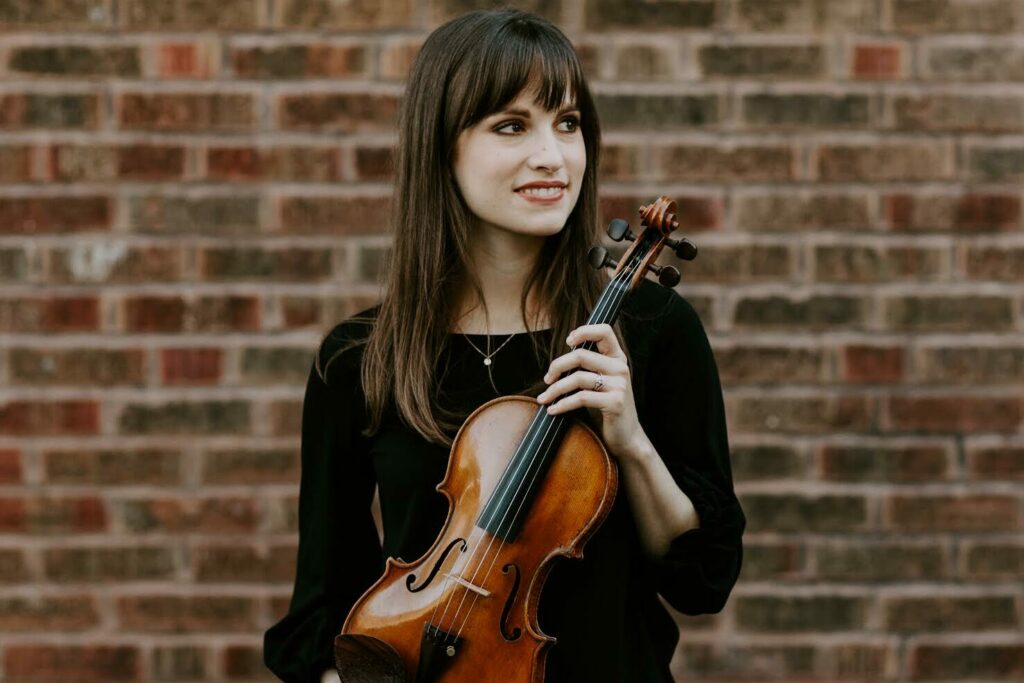 Named a 2009 Presidential Scholar in the Arts by the U.S. Department of Education, violinist Andrea Jarrett received her Master of Music Degree from the Shepherd School of Music at Rice University in May 2015. While obtaining her degree, Jarrett was a student of Kathleen Winkler and served as concertmaster of both the chamber and symphony orchestras. She received her Bachelor of Music Degree from the Juilliard School in 2013, where she studied with David Chan. Jarrett joined the second violin section of the St. Louis Symphony Orchestra in September 2015.
Prior to her appointment with the SLSO, Jarrett participated in the 2013 New York String Orchestra Seminar under the direction of Jaime Laredo. While attending Juilliard, Andrea gave the world premiere of composer Neil Rolnick's concerto for violin and electronics in November 2012, Gardening at Gropius House. In the same year, Jarrett served as concertmaster of the Juilliard Chamber Orchestra. Another highlight during her undergraduate years was her performance of the Mendelssohn Octet in the Chamber Music Society of Lincoln Center's Meet the Music! Concert Series. Jarrett was a member of the first YouTube Symphony Orchestra in 2009, with concerts in Carnegie Hall under the baton of Michael Tilson Thomas. A native midwesterner, Jarrett has performed as a soloist with the Dearborn, Birmingham-Bloomfield, Toledo, and Ann Arbor symphony orchestras.
During her high school years, Jarrett was a member of the Music Institute of Chicago's Academy program, where she studied with Almita and Roland Vamos. Jarrett received the Silver Award in Music/Violin from the National Foundation for Advancement in the Arts in January of 2009. Also an active chamber musician, Jarrett was a member of Quartet Polaris, Gold Medal Winners of the 2008 Fischoff National Chamber Music Competition, Junior Division. She performed with Quartet Polaris on NPR's From the Top. The quartet also performed in The Kennedy Center and Carnegie Weill Hall as part of an East Coast tour through the Music Institute of Chicago.
Jarrett's summer studies have brought her to many corners of the world. She attended the Taos School of Music in 2013, where she worked closely with the Borromeo and Brentano String Quartets to perform Beethoven's entire quartet cycle. In 2012, Jarrett traveled to Japan to attend the Pacific Music Festival, where she served as concertmaster under Fabio Luisi. Other festivals attended include Music Academy of the West, Spoleto Festival, Astona International Academy (Switzerland), Heifetz International Music Institute, and Interlochen Arts Camp. Since beginning her position in the SLSO, Andrea has served as Concertmaster of the Lakes Area Music Festival and has performed several seasons with the Sun Valley Summer Symphony.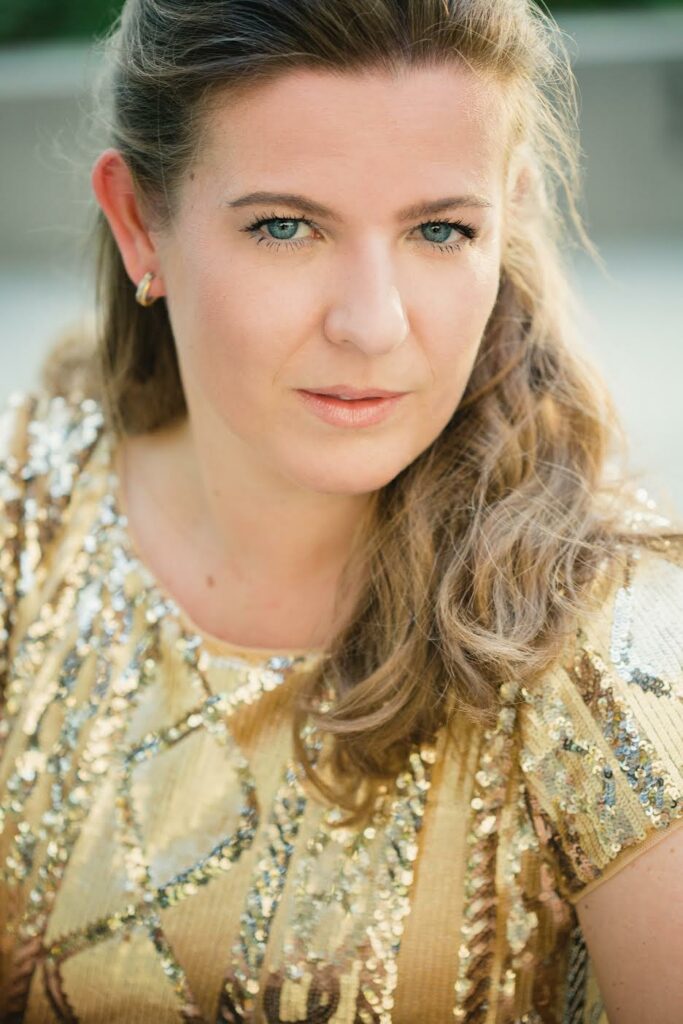 Italian mezzo soprano Benedetta Orsi, now resident in the United States, has been praised by Teresa Berganza as "perfect voice for belcanto". In February 2022 Benedetta received the Paul Harris Fellow Award in Rome, Italy, as one of the 14 most influential Italian excellences, and only woman, to spread the Italian culture and art abroad. Recently, she was selected by Florida Grand Opera to translate into Spanish the Italian comic opera Il Matrimonio Segreto by Domenico Cimarosa, for their Miami premier.
Mrs. Orsi is one of only a few contemporary mezzo sopranos to have performed all three of Donizetti's Tudor Operas: Jane Seymour in Anna Bolena, Elisabetta in Maria Stuarda and Sara in Roberto Devereux with Royal Opera Theater in Manchester, UK. Recent performances also include Adalgisa in Norma with Winter Opera St. Louis, the title role of Carmen with Winter Opera St. Louis, Amore Opera in New York, Mamma Lucia in Cavalleria Rusticana with the New Jersey Festival Orchestra, Ulrica in Un Ballo in Maschera with the Miami Lyric Opera and Maddalena in Rigoletto with Amore Opera.
Benedetta's performance credits include roles in Verdi Rigoletto, Falstaff, Trovatore, Bellini Norma and La Sonnambula, Rossini L'Italiana in Algeri and Il Turco in Italia and Massenet Werther. Along with concert appearances at Carnegie Hall in NYC and throughout Italy, Austria, England, United States and Spain, she has performed with the Arianna String Quartet, St. Louis Philharmonic Orchestra, Gateway Festival Orchestra, New Jersey Festival Orchestra, Boulder Symphony Orchestra, Washington University Symphony Orchestra, Modena Jupiter Orchestra and Orchestra Filarmonica Emiliana.
As a recording artist her first self-produced album, Christmas Around the World, won the double Silver Medal as Best Album and Best Female Vocalist at the Global Music Awards in Los Angeles. Her latest one, La Voix de l'amour, released in December 2019 for the International label Limen Music, won the Gold Medal as Best album. She is currently working on her third album, a collection of Italian arias and art songs for the Swiss recording label BAM International.
Future engagements: INcanto tour in Italy, France and USA, and several Lyric Galas in the Dominican Republic and USA.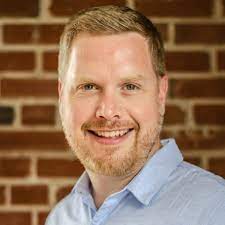 Cellist Bjorn Ranheim was appointed to the St. Louis Symphony Orchestra in 2005 and is a Sun Valley Music Festival member in Idaho. He served as principal cellist with the Colorado Music Festival from 2006–2015 and has performed and toured with the orchestras of Cleveland, Atlanta, Detroit, and Baltimore.
Ranheim has been featured as a soloist on multiple occasions with the SLSO, New World Symphony, and Colorado Music Festival, as well as with the Monteux Festival Orchestra, St. Louis Philharmonic, Metropolitan Orchestra of St. Louis, Columbia Civic Orchestra, National Repertory Orchestra, and the Washington University Symphony Orchestra.
Ranheim has toured extensively in the United States, Europe, and Central America, actively performing in chamber music, with performances at Carnegie Hall, Boston's Gardner Museum, Teatro Nacional de Costa Rica, and the Guggenheim Museum in Bilbao, Spain. He has participated in the Isaac Stern Chamber Music Seminar, Costa Rica International Chamber Music Festival, Amelia Island Chamber Music Festival, Jackson Hole Chamber Music Festival, and Missouri Chamber Music Festival.
Ranheim is highly visible throughout the St. Louis region, presenting recitals, educational programs, and chamber music performances. In January 2020, he was featured alongside St. Louis Symphony Orchestra Artist-in-Residence, pianist Jean-Yves Thibaudet in Shostakovich's Piano Trio No. 2 as part of Washington University's Great Artist Series. He is a frequent recital partner of famed soprano Christine Brewer and is a core member of the Chamber Music Society of St. Louis. He was the cellist with Washington University's Eliot Piano Trio with St. Louis Symphony concertmaster David Halen and the late pianist Seth Carlin. Ranheim's recording of J.S. Bach's Suite No. 3 for Unaccompanied Cello was released on AAM Recordings in 2013.
He lives in the historic Shaw neighborhood of St. Louis with his wife, Dorie, their beautiful daughters, Inga and Frey, and their Hungarian Vizsla, Ginger.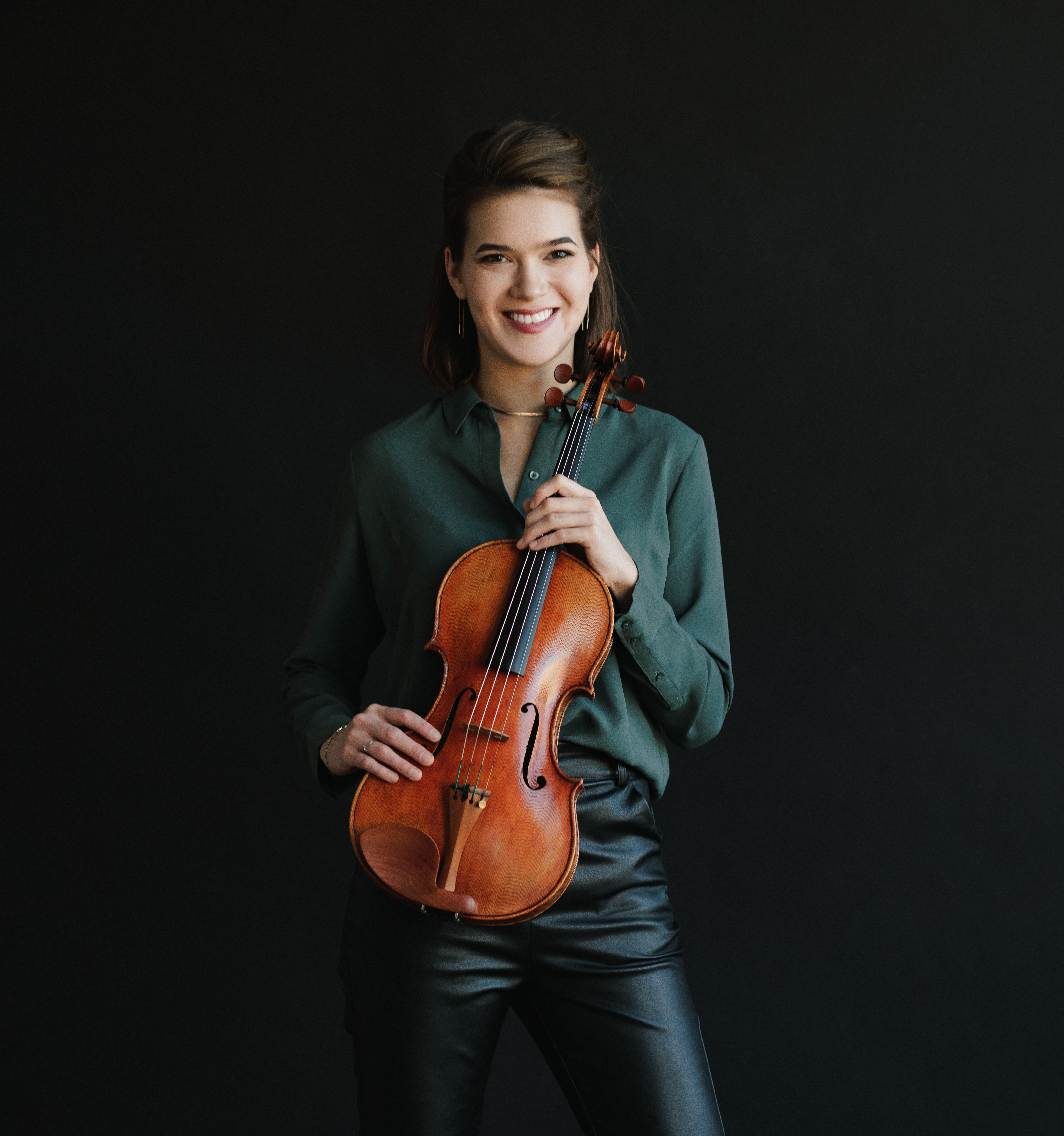 French born violist Chloé Thominet has performed as soloist, chamber musician and orchestral player across the United States in major halls such as Alice Tully Hall, Carnegie Hall, and Symphony Center of Chicago, as well as in her native France. She has collaborated with renowned artists such as violists Victoria Chiang and Jeffrey Irvine, pianist Robert McDonald, and violinist Itzhak Perlman, Robert Walters. Her interest in new music and desire to explore new repertoire has led her to work with composers Sato Matsui, and Nokuthula Ngwenyama. Some recent performance highlights include the recording of Tyshawn Sorrey' "Sentimental Shard" as part of the Civic Orchestra of Chicago's series released on CSO TV and the premiere of "Stardust" for English Horn and string quartet by Augusta Read Thomas in collaboration with Nexus Chamber Music.
As an orchestral player, she has appeared with prestigious ensembles such as the Chicago Symphony Orchestra, the Pittsburgh Symphony Orchestra, the Lyric Opera Orchestra, and the Naples Philharmonic, and was the co-principal of the Chamber Orchestra of New York for several seasons. She currently holds a temporary position with the Saint Louis Symphony Orchestra.
She attended the Young Artist Program at the Cleveland Institute of Music where she subsequently earned a Bachelor of Music degree under the tutelage of Jeffrey Irvine. She went on to complete her Master of Music degree studying with Heidi Castleman and Misha Amory at The Juilliard School as a recipient of a Kovner Fellowship. She holds a doctoral degree from the Bienen School of Music at Northwestern University, where she studied with Helen Callus. Chloé's instrument was provided by a scholarship grant from the Virtu Foundation.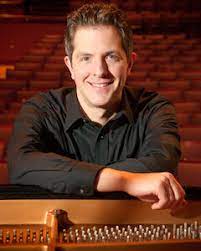 Hailed for his "aristocratic approach to music making" (Cleveland Plain Dealer) and called "an exceptionally fine interpreter of contemporary music" (Boston Globe), pianist Hugh Hinton has performed throughout the United States and abroad as a soloist, chamber musician, and collaborative pianist. He has performed at New York's Merkin Hall, Jordan Hall, and Gardner Museum in Boston, Phillips Collection (Washington, DC), and Flagler Museum (Palm Beach, FL.) International appearances include Japan, Korea, Australia, Russia, Ukraine, Moldova, England, Italy, and a tour of the Middle East (Saudi Arabia, Kuwait, Oman, and Syria) sponsored by the United States Information Agency. He has appeared with the Phoenix, Honolulu (Hawaii), and New Hampshire Symphonies, and with the Florida Philharmonic, under the batons of conductors JoAnn Falletta, James Sedares, Derrick Inouye, and James Bolle. Hinton has appeared at many summer music festivals, including performances at Tanglewood's Seiji Ozawa Hall and at the Monadnock Festival in New Hampshire, where he performed Elliott Carter's Piano Quintet. He has frequently performed chamber music with members of the Boston Symphony Orchestra in Boston Symphony Orchestra Prelude and Community Chamber Concerts and appeared with members of the St. Louis Symphony at the Missouri Chamber Music Festival. A champion of contemporary music, Hinton performed music by John Cage under the supervision of the composer and premiered compositions by Chinary Ung, Jeffrey Mumford, Osvaldo Golijov, Augusta Read Thomas, and Pulitzer-winner Bernard Rands. A special project was Stockhausen's Mantra, a landmark 70-minute work for two pianos and electronics performed at the REDCAT recital hall in the Walt Disney Concert Hall in Los Angeles. Hinton had a long musical relationship with Pulitzer-winner Donald Martino, working closely with the composer on many pieces and recording Martino's 12 Preludes for Solo Piano for New World Records. Hinton's recordings of contemporary and chamber music have been released by the Naxos, Etcetera, CRI, New World, Newport Classics, and MMC labels, and many can be found on YouTube and music streaming sites. A prizewinner in the Casadesus (Cleveland) and Washington International Piano Competitions, Hinton has also received the Arthur W Foote Award, and the Samuel and Esther Chester Performance Award and was chosen to be a United States Information Service Artistic Ambassador.
Hinton has been a member of the imaginative contemporary music group Core Ensemble since its founding in 1993. He has performed with Core Ensemble in all 50 US states. Core Ensemble has pioneered programs that meld chamber music with theater, advancing a vision of social justice. Core Ensemble programs highlight the music of African American, Latinx, Asian and women composers. Core Ensemble has performed in schools and community centers nationwide, bringing its music beyond the concert hall. Core Ensemble has also developed community-based oral history music theater programs, bringing the stories of marginalized communities, such as farmworkers and immigrants, to the stage.
A native of Louisiana, Hinton earned a Bachelor's degree from Harvard University and a Master's and Doctor of Musical Arts degrees from New England Conservatory. He studied piano with Lev Vlassenko, Mykola Suk, Russell Sherman, Wha-Kyung Byun, Jeaneane Dowis, Jonathan Woods, and Constance Carroll. Hinton began lessons at age six, performed in public at age eight, and soon appeared with local orchestras. While in high school, he performed in youth concerts with the Boston and Dallas Symphonies and the New Orleans Philharmonic.
A passionate educator, Hinton has taught piano at the Longy School of Music of Bard College since 1998 and is in demand as an adjudicator for master classes. Hinton also teaches contemporary piano at Longy, introducing students to chance music, playing inside the piano, graphic notation, and performing the music of John Cage. Hinton's piano students are frequently accepted into DMA programs and can be found in professional careers throughout the music field. In addition to concertizing and teaching, Hinton is active as a church musician, liturgical pianist, and organist and can guide students interested in this area. Hinton is the music director and organist at Plymouth Congregational Church (UCC) in Belmont, MA, and directs campus music activities at Merrimack College (North Andover, MA.)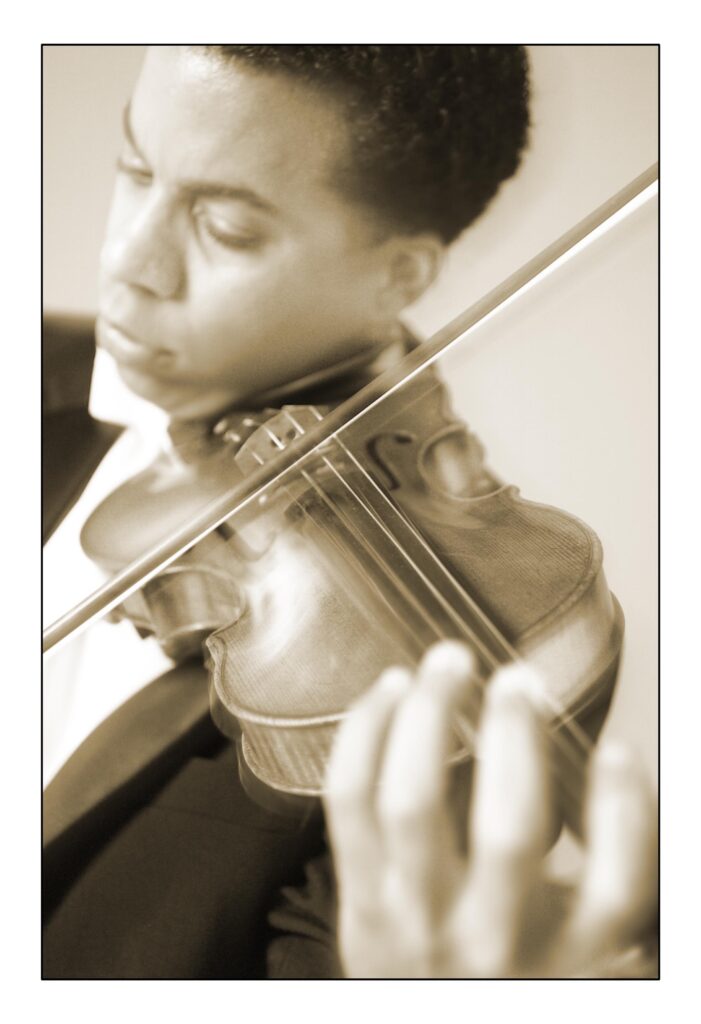 Kyle Andre Lombard is a native of Kansas City, Missouri. He graduated with honors from Indiana University and received his Masters's Degree from Yale University. Mr. Lombard enjoys a variety of musical activities. As a chamber musician, Mr. Lombard has performed throughout Europe, the Middle East, and the U.S. He has recently performed on chamber music programs at Carnegie Hall and the Ravinia Festival's "Rising Stars" series. As part of the Ritz Chamber Players, he featured in the University of Washington's esteemed "World Series of Chamber Music, " including a radio broadcast on Seattle's KING FM classical music station. As a member of the Goffriller Piano Trio, Mr. Lombard's performances were broadcast on Israeli Public Radio during Isaac Stern's 3rd International Chamber Music Encounters in Jerusalem. He also performed, as a member of the Gateways Chamber Music Ensemble, in a weeklong residency with the Chicago Symphony Orchestra.
As a soloist, Mr. Lombard debuted with the Kansas City Symphony. At age sixteen, he was the first area musician ever invited to perform with the ensemble. He has also concertized with the Savannah Symphony and the Sphinx Symphony and recitals at MOJA Festival in Charleston, S.C., and Southern Illinois University. Lombard was also featured in "Young Heroes of Music," a live radio broadcast from Classic 99 FM of Saint Louis.
Mr. Lombard completed a two-year fellowship with the Saint Louis Symphony Orchestra in 2001. He has been performing with the orchestra since the 1999 season. He proudly maintains a regular presence with the SLSO Community Partnership Program, which brings symphony musicians to many schools, churches, and community events around Saint Louis.