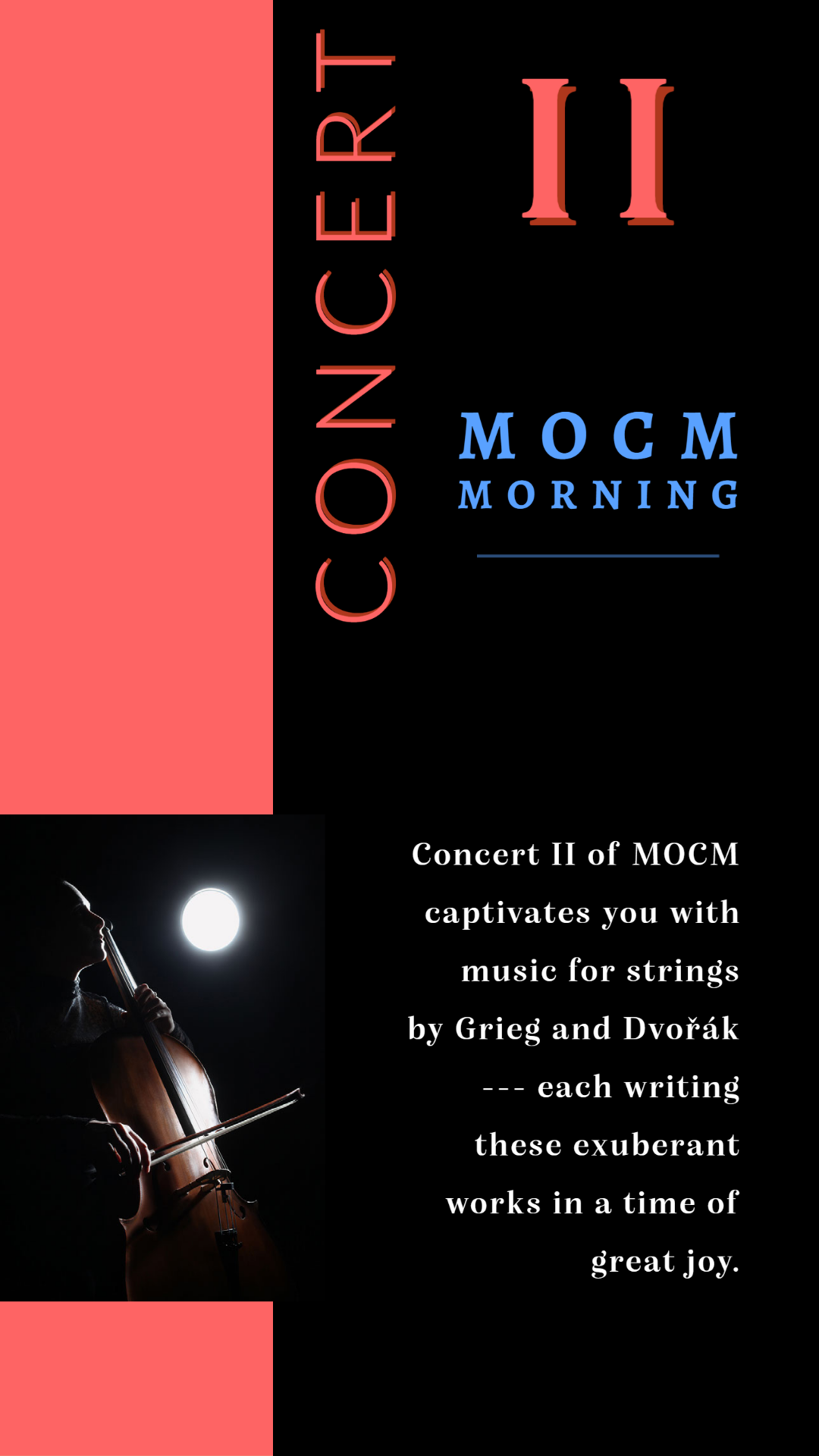 Violin Sonata No. 2
in G Major, Op. 13
I. Lento doloroso – Allegro vivace
II. Allegretto tranquillo
III. Allegro animato
Catherine French, violin
Nina Ferrigno, piano
* brief pause *
String Sextet in A Major,
Op. 48, B.80
I. Allegro moderato
II. Dumka (Elegie). Poco allegro
III. Allegro animato
IV. Finale. Tema con variazioni. Allegretto grazioso, quasi andantino
Kyle Lombard, Catherine French, violins
Laura Reycraft, Carolina Neves, violas
Davin Rubicz, Jennifer Lucht, cellos
---

Grieg considered his three violin sonatas to be some of his best work and often performed them (on piano) in concert. "They represent," he said in 1900, "periods in my development – the first naïve, rich in ideas; the second national; and the third with a wider horizon." (LA Phil)
The Violin Sonata No 2 in G Major, Op. 13 was composed over a short 3-week period in 1867 just after Grieg's marriage to the lyric soprano Nina Hagerup. As John Henken states:
"Grieg's happiness is not immediately apparent, in an operatically sad introduction marked Lento doloroso. But that is an emotional feint that only puts the leaping glee of the ensuing spring dance in high relief. The taut sonata form of the movement, with its textbook exposition of two contrasting themes, development, recapitulation, and coda, shows that Grieg paid attention during his four somewhat forlorn years in Leipzig. But the unbridled zest of the dance is purely personal Grieg, with his ear on Norwegian folk music.
Mercurial by temperament, Grieg never sustained a truly slow movement for long. The second movement of this sonata is marked Allegretto tranquillo, and though it does begin and end in the minor mode, the music seems to gravitate irresistibly to dance again, with clear references to the first movement and a peaceful country scene in the middle.
The finale is pure dance, boldly projected into conservatory-approved form. Its shadows are both passionate and fleeting, overwhelmed by sheer sunny exultation." (LA Phil)
Dvořák wrote his only string sextet in a very short 2-week span in May of 1878. When the violinist Joachim and his ensemble performed it in concert in Berlin in 1879, it became the first work of Dvořák's to be performed outside of Bohemia.  Already very experienced in writing chamber music, the String Sextet in A Major joined his large collection of chamber works; nine string quartets, four piano trios, the piano quintet, and a piano quartet.  Brimming with spontaneity and invention, the Sextet has been described as 'flowing with Slavonic blood'. Indeed, the String Sextet in A Major was composed at the same time as Dvořák's well-received Slavonic Rhapsodies (Op. 45) and Slavonic Dances (Op. 46). The first movement is written in sonata form, the second and third movements are Czech Folk dances, Dumka and Furiant. The last part of the work is in the form of variations, in a quiet, thoughtful mood.
---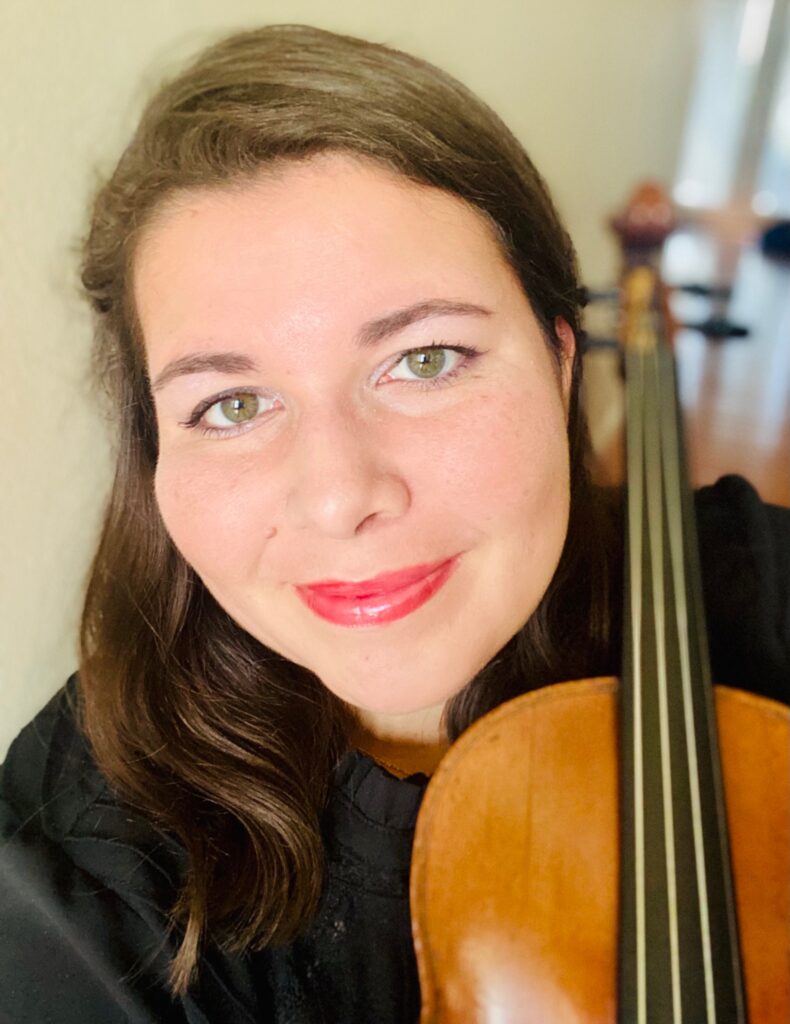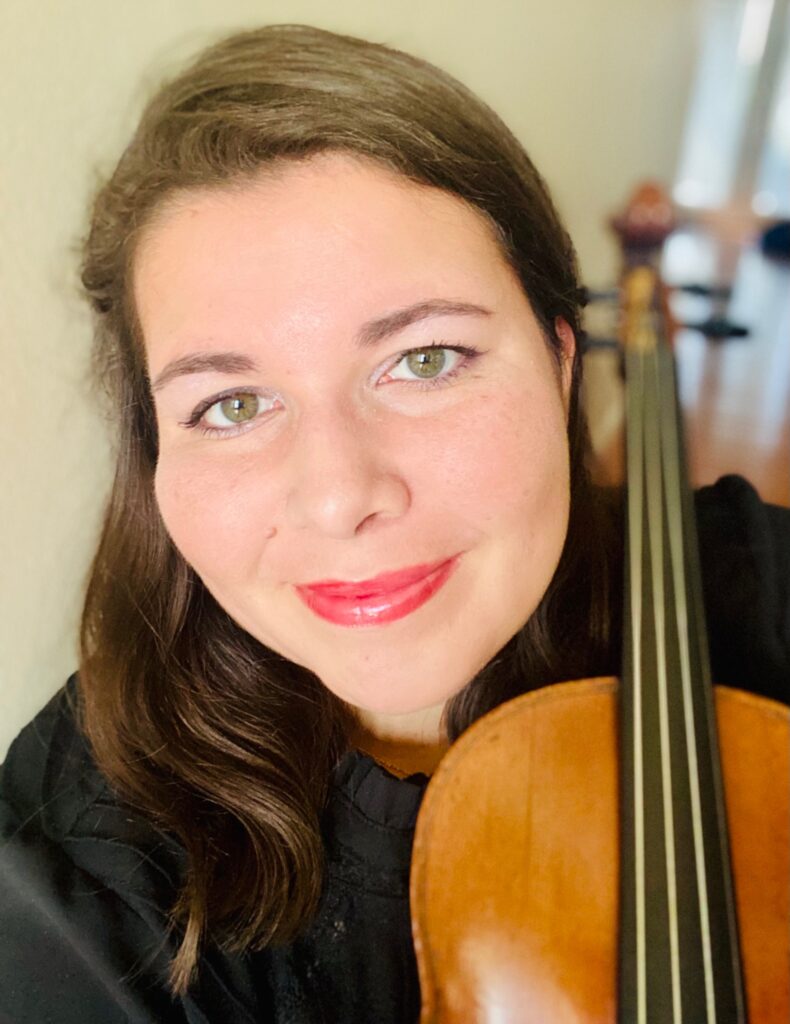 Carolina Neves is a Brazilian-American violinist/violist living in the St. Louis area. Carolina began her studies at the age of 5 in Belém, Brazil. She studied at the Carlos Gomes Conservatory under Evgeni Ratchev and Nikholai Khit. At the age of 15, she immigrated to the United States with her family to pursue her violin studies. Carolina holds undergraduate and master degrees in violin performance from the University of Missouri-Columbia under the instruction of professor Eva Szekely. Carolina has performed in North and South America as a soloist, chamber and orchestral musician. She is principal violist of the MUNY, and regularly performs with the Metropolitan Orchestra of St. Louis, Paducah Symphony Orchestra, Illinois Symphony Orchestra, Union Avenue Opera, the Missouri Symphony, St. Louis Chamber Soloists, and Winter Opera St. Louis. Previous engagements include the Esterhazy String Quartet, Astraios String quartet, Odyssey Chamber Music Series, and Teatro da Paz Symphony Orchestra. Carolina also enjoys performing a broad range of musical styles. Most recent recording artists include Michael Bublé, Transiberian Orchestra, Video Games Live, the Eagles, The Who, The Beach Boys and others.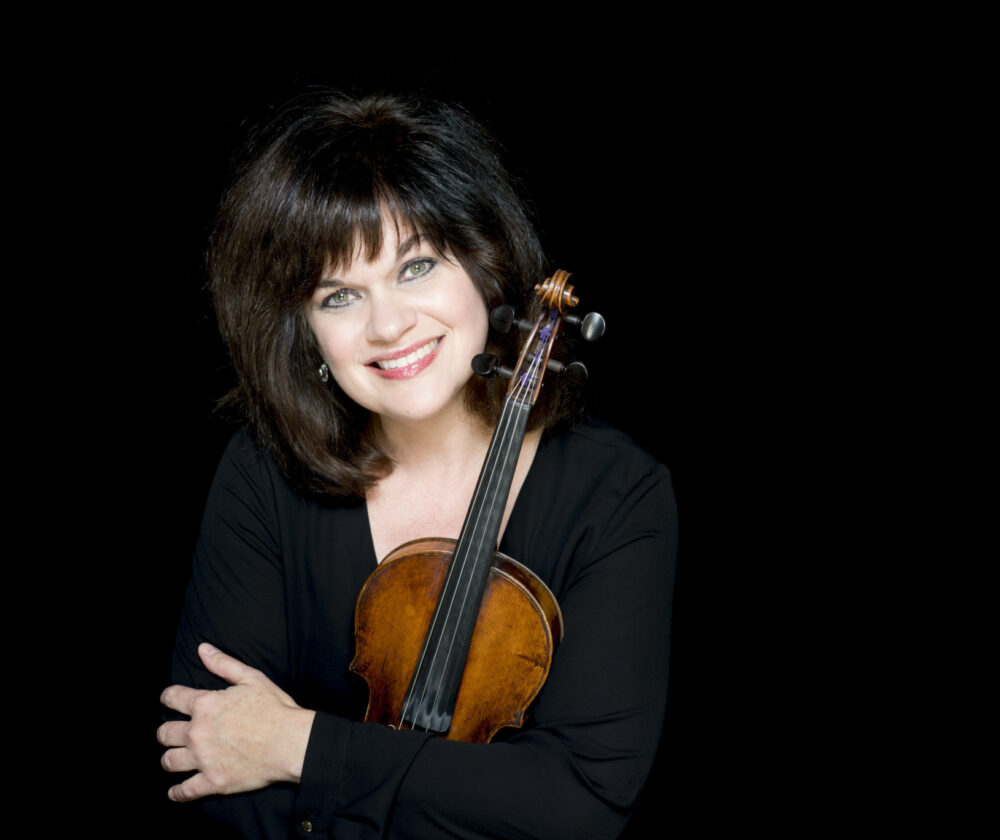 Canadian violinist Catherine French, a member of the Boston Symphony Orchestra since 1994, has established herself as a versatile and accomplished soloist and chamber musician in addition to her distinguished orchestral career. Ms. French garnered the grand prize at the Canadian Music Competition, the CBC Radio Competition, and the National Competitive Festival of Music, Canada's three major music competitions. She has performed as a soloist with many leading Canadian orchestras and given recitals throughout North America and Argentina. Ms. French was featured with the Juilliard Orchestra and James de Preist, the Boston Pops and John Williams, and at Carnegie Hall in her debut with David Gilbert.
Lauded for her "superbly lyric" playing and her "amazing level of artistry" by Strad Magazine, Ms. French is a dedicated Calyx Piano Trio and Collage New Music member. Her avid interest in chamber music has led to performances at the Marlboro, Banff, Portland, Carolina, and Missouri chamber music festivals, quartet tours of Germany and China, and annual concerts as part of the Prelude series at Tanglewood and the Curtisville Consortium. Ms. French has recorded for Albany Records and is featured in Donald Sur's Berceuse for Violin and Piano with pianist Christopher Oldfather.
Catherine French began Suzuki violin at age four, then continued her studies under the esteemed Canadian pedagogue Dr. Lise Elson. Ms. French graduated from Indiana University with a Bachelor of Music degree and a Performer's Certificate, then earned a Master's degree from the Juilliard School. Her teachers were Miriam Fried, Felix Galimir, and Joel Smirnoff.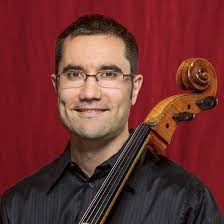 Cellist and educator Davin Rubicz began his studies in early childhood with the Suzuki method.   After attending intensive summer music training programs like the Indiana String Academy, ENCORE School for Strings, and Music Academy of the West, he went to the Cleveland Institute of Music and Rice University, studying with Richard Aaron and Norman Fischer and completing a BM and MM in cello performance. During college, he spent his summers at the Spoleto Music Festival (Italy), Taos School of Music, and Aspen Music Festival.
As a performer, Davin held section cello positions with the Kansas City Symphony, Atlanta Symphony Orchestra, Saint Louis Symphony Orchestra and has also played with the Chicago Symphony Orchestra. He has been featured on concert series such as LaJolla SummerFest, Amelia Island Chamber Music Festival, Missouri Chamber Music Festival, Chamber Music Society of Saint Louis, and the Pulitzer Arts Foundation series.
As an educator, Rubicz maintains a private studio in St. Louis and has held teaching positions in the preparatory departments at the Cleveland Institute of Music and Rice University. He was on faculty at the Mercer School of Music, Southern Illinois University Edwardsville Suzuki program, and has also been invited to teach Richard Aaron's studio at the University of Michigan. In 2020, Davin became artistic director of the Community Music School Preparatory Program at Webster University.
Outside of music, Davin enjoys practicing yoga, growing vegetables, and riding his electric unicycle.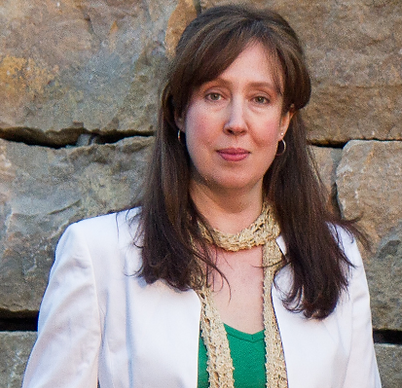 Jennifer Lucht is a native of North Carolina. Praised for "superb" playing by the Boston Globe and "beautiful, finely detailed sound" by the Boston Herald, she has been a concert soloist with orchestras, including the Metamorphosen Chamber Orchestra and Vermont Symphony. As a chamber musician, she has been heard in chamber music performances at the Kennedy Center, Weill Recital Hall, Tanglewood, the Ravinia, and Bravo! Vail Festivals, and on the Greater Philadelphia Performing Artists Series and NPR's live broadcast "Performance Today."
Ms. Lucht is currently a member of the Calyx Piano Trio and performs with the Boston Pops Esplanade Orchestra in Boston and on tours throughout the US, Canada, and Japan. She is a Co-Director and founded the Carolina Chamber Music Festival in New Bern, North Carolina. She can be heard in chamber music recordings on the New World, Albany, and Archetype labels. Ms. Lucht received her Bachelor's and Master's degrees with a Performer's Certificate from Indiana University and continued her education with post-graduate studies at the New England Conservatory of Music. Her prominent teachers include Janos Starker, Tsuyoshi Tsutsumi, Laurence Lesser, Colin Carr, and Carter Brey.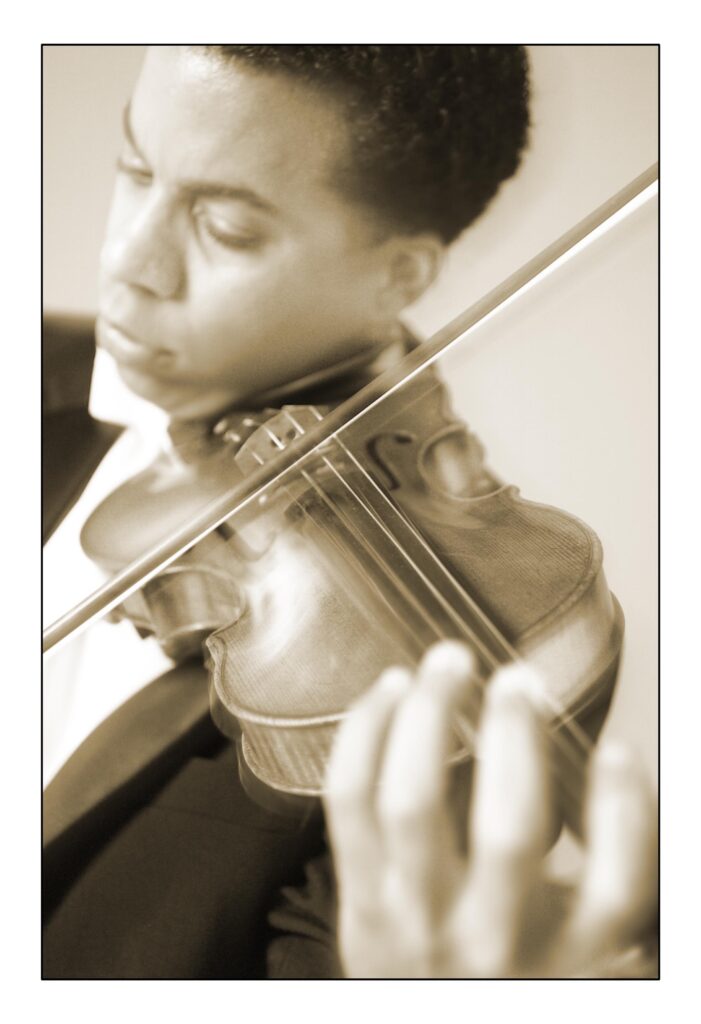 Kyle Andre Lombard is a native of Kansas City, Missouri. He graduated with honors from Indiana University and received his Masters's Degree from Yale University. Mr. Lombard enjoys a variety of musical activities. As a chamber musician, Mr. Lombard has performed throughout Europe, the Middle East, and the U.S. He has recently performed on chamber music programs at Carnegie Hall and the Ravinia Festival's "Rising Stars" series. As part of the Ritz Chamber Players, he featured in the University of Washington's esteemed "World Series of Chamber Music, " including a radio broadcast on Seattle's KING FM classical music station. As a member of the Goffriller Piano Trio, Mr. Lombard's performances were broadcast on Israeli Public Radio during Isaac Stern's 3rd International Chamber Music Encounters in Jerusalem. He also performed, as a member of the Gateways Chamber Music Ensemble, in a weeklong residency with the Chicago Symphony Orchestra.
As a soloist, Mr. Lombard debuted with the Kansas City Symphony. At age sixteen, he was the first area musician ever invited to perform with the ensemble. He has also concertized with the Savannah Symphony and the Sphinx Symphony and recitals at MOJA Festival in Charleston, S.C., and Southern Illinois University. Lombard was also featured in "Young Heroes of Music," a live radio broadcast from Classic 99 FM of Saint Louis.
Mr. Lombard completed a two-year fellowship with the Saint Louis Symphony Orchestra in 2001. He has been performing with the orchestra since the 1999 season. He proudly maintains a regular presence with the SLSO Community Partnership Program, which brings symphony musicians to many schools, churches, and community events around Saint Louis.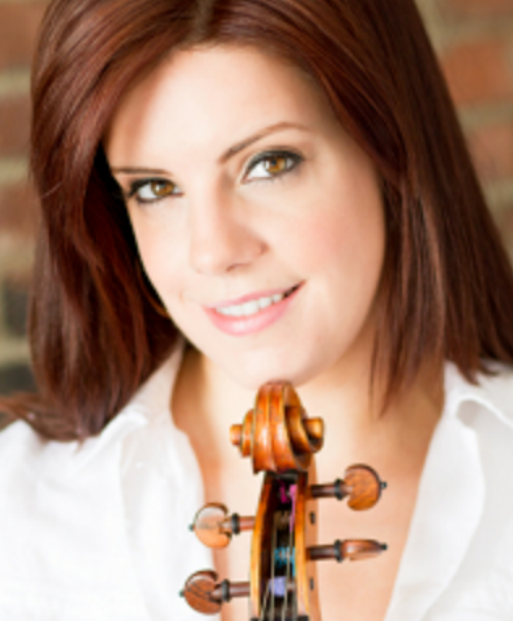 Laura Reycraft received her Bachelor of Music in Viola Performance from The Cleveland Institute of Music in 2003 as a student of Jeffrey Irvine and Lynne Ramsey.  In 2005, she completed her studies at the University of Maryland, College Park where she worked with Daniel Foster and Michael Tree. Since moving to St. Louis in 2006, she has played regularly as a substitute musician with the St. Louis Symphony. Laura is one of the Artistic Directors of Chamber Project Saint Louis, an ensemble founded in 2007 with which she also performs chamber music regularly, one of her passions. She also holds the position of Violin Specialist at City Academy, a private independent elementary school in North St. Louis where she teaches violin group classes for 1st-6th grade students. In her free time, Laura savors time with her husband and three sons, and enjoys cooking, baking, traveling, and reading.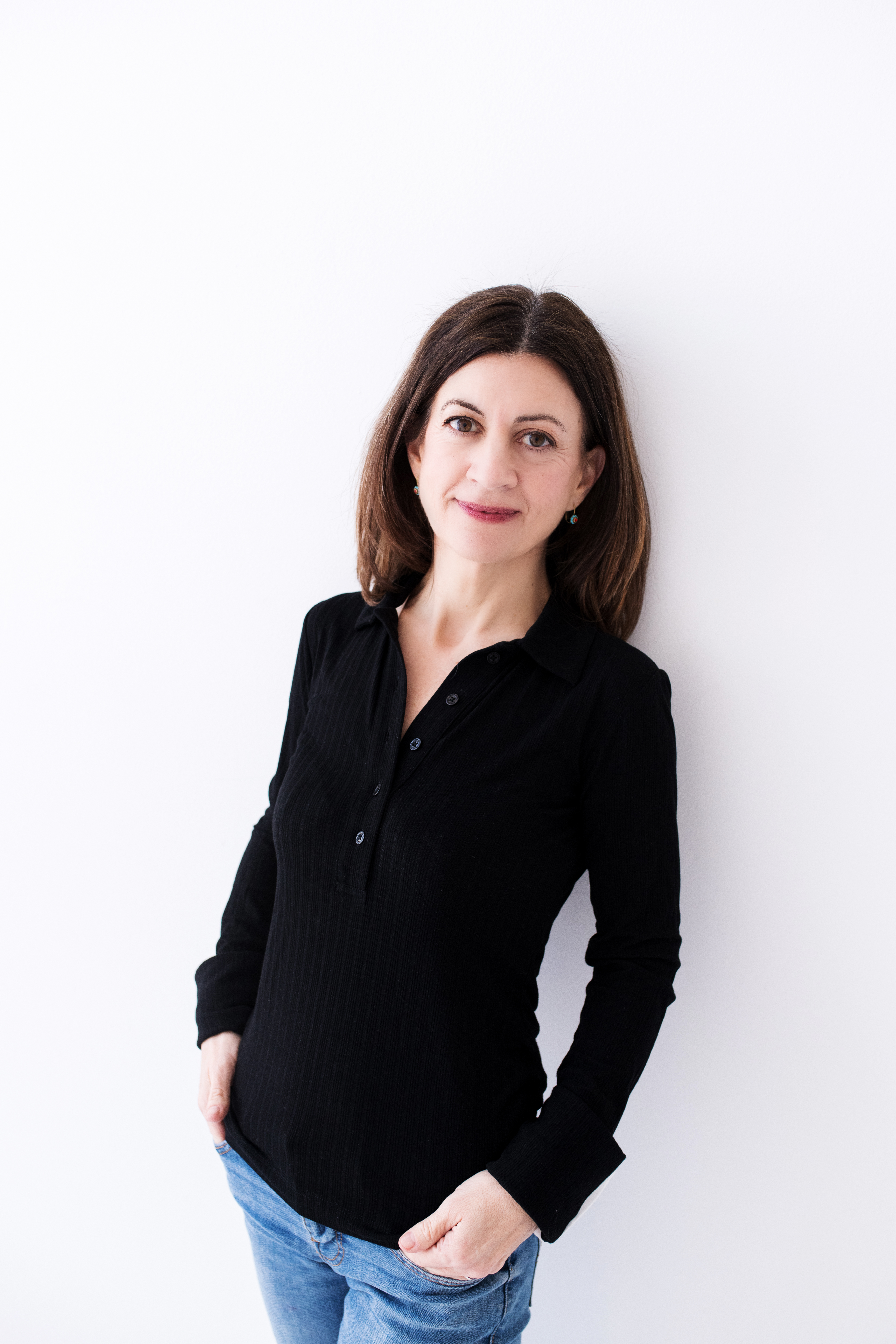 Nina Ferrigno, described by the St. Louis Post Dispatch as "a magnificent pianist," is a collaborative artist at home in a multitude of diverse musical settings.  Her playing is said to be, "…always precise with superb accentuation and warmth of feeling…".  Nina is a founding member of the Boston-based Calyx Piano Trio which excites audiences throughout the United States with expressive ensemble playing and brilliant virtuosity. She has been a featured soloist with such ensembles as the St. Louis Symphony Orchestra, Boston Pops, and the Boston Modern Orchestra Project (BMOP). Recent orchestral keyboard appearances include those with the Chicago Symphony and St. Louis Symphony.
Her festival appearances include those at Tanglewood with members of the Boston Symphony, Banff, Norfolk, and the Skaneateles Festival.  She also appears regularly at the Carolina Chamber Music Festival and Missouri Chamber Music Festival where the Calyx Piano Trio holds residencies.  Ms. Ferrigno is a graduate of New England Conservatory of Music, where she received degrees with distinction.  She is especially committed to bringing classical music to new audiences and expanding the repertoire by working with organizations including Chamber Music America and the  Barlow Foundation to commission and perform new works in a variety of settings.  The New Music Connoisseur has said of her, "pianist Nina Ferrigno [brings] out the inherent horizontal logic…all the while imparting sonic beauty from end to end." Nina is a Founder and Director of the Missouri Chamber Music Festival, now in its 13th Season, in St. Louis. She is on the teaching faculty of Washington University and Webster University in St. Louis.